Show News
The Big Band Heat
On the big band heat Saturday the 3rd of June with Tom former Musician of the British Army of the Band of the Royal Artillery Ron Moonesigh and instrument of the British service and talking about a Brand new big band Launch on the
the 18th of June at Lincoln Drill hall The Veterans' Big Band are making their Debut concert which is made up of musicians drawn from the Royal Marines Band Service, various Army Bands, and the Royal Air Force Music Service: our Veterans. Our mission is to promote music of the Big Band era, performed by these talented musicians as well as showcase their skills and highlight the various Armed Forces Music Services that can be a positive career choice for young musicians just starting out. Which will be the beginning of the band and the start of Arm Forces week
Listen to Paul Rigby with special guest
Jazz pianist Michael Abene 
On the big band and Beyond with Paul Julian Rigby is American jazz pianist Michael Abene.
Michael joined the Maynard Ferguson band as a teenager and wrote and arranged many charts for Maynard. He then went on to produce Grammy-winning projects such as "Digital Duke" featuring the Duke Ellington Orchestra and "The GRP All-Star Big Band-All Blues." He also produced the Grammy nominated "The GRP All-Star Big Band" and "The GRP All-Star Big Band Live," which received nominations in the arranging category for all three big band recordings. Michael was also nominated for his arrangement of "America" from "Dave Grusin Presents West Side Story."
Michael has arranged, composed and/or produced for a wide array of people, such as: Take 6, Billy Cobham, Eddie Daniels, Bireli Lagrene, Chick Corea, Buddy Rich, Dick Oatts, Dizzy Gillespie, The Mel Lewis Jazz Orchestra, Dave Taylor, The Metropole Jazz Orchestra, The Carnegie Hall Jazz Band, New York Voices, Ronnie Cuber, UMO Jazz Orchestra (Helsinki), Jazz Big Band Graz and the BBC Big Band. Two works of Michael's were premiered during the summer of 2000. The first was a piece he arranged for the Metropole Jazz Orchestra for seven trombones in which each trombonist contributed an original and Michael composed opening and connecting sections allowing the piece to be played as a suite. This composition was performed at the International Trombone Festival in Utrecht, The Netherlands. The second composition was an original work commissioned by The Mancini Institute and written for bass trombonist Dave Taylor entitled "Heritage: New/Old and Then Some" and was performed by The Mancini Institute Big Band and orchestra. This work has also been performed by the Manhattan School of Music Jazz Orchestra and in 2004 by the Amsterdam Conservatory Orchestra and Big Band. Two new compositions by Michael performed in 2003 were "Odyssey for Brass," commissioned and performed by the Metropole Jazz orchestra, and "Fragmentations," which was performed by the Slovenian Symphony and Radio Big Band. Michael also composed a piece for the WDR Big Band to feature the clarinet artistry of Paquito D'Rivera entitled "PFP" (Piece for Paquito) which premiered at the 2006 IAJE Convention and has since been re-orchestrated to include symphony orchestra. He is currently preparing a number of composing commissions for both big band and orchestra. Michael arranged (Grammy Nomination), produced and conducted the music for singer Patti Austin's 2008 Grammy winning CD entitled "Avant Gershwin," celebrating the music of George and Ira Gershwin. He also arranged (Grammy nomination) and conducted the Grammy nominated Joe Lovano CD "Symphonica," which featured the WDR Big Band and Rundfunk Orchestra. He conducted and arranged "Djangology" for the French guitarist Bireli Lagrene, with celebrates the music of Django Reinhardt. He also arranged and conducted a European tour for the Funkmaster, Maceo Parker which became the highly successful CD entitled " Roots and Grooves" and "Soul Classics." Michael conducted and arranged two CD's for saxophonist Bill Evans "Van's Joint" featuring drummer Dave Weckl and bassist Mark Egan and "The East End."
All of these recent projects are with the wonderful WDR Big Band of Cologne, Germany. Other artists Michael has arranged for are Gary Burton, Randy Brecker, guitarist Mike Stern with Dave Weckl and bassist Tom Kennedy, a Jazz Tango Project featuring Gary Burton, Javier Girotto on soprano saxophone and Marcelo Nissenman on bandoneon, a program dedicated to the music of Charles Mingus, Kurt Elling, John Scofield, John Abercrombie, Lee Konitz, "The Bone Breakers" with Wycliffe Gordon and Nils Wogram, Randy Brecker and Chris Potter, Tom Harrell. A project dedicated to Cannonball Adderley featuring Terell Stafford and Dick Oatts. Projects include singer, Dianne Reeves, Mike Mainieri and Steps Ahead, Metro featuring drummer Wolfgang Haffner, keyboardist Mitch Forman and Guitarist Chuck Loeb and singers Jazzmeia Horn and the wonderful Dutch singer Fay Claassen. In 2020 Michael arranged a project entitled "Birth of a Bird" in honor of Charlie Parker's 100th birthday. This project was for the wonderful WDR Big Band of Cologne, Germany and featured the Italian saxophonist Luigi Grasso. Other orchestras Michael has conducted and arranged for are the WDR Rundfunkorkestra Köln; The Metropole Jazz Orchestra, NDR Big Band of Hamburg, Germany and The RTV Radio Big Band of Ljubljana, Slovenia. He also has a number of composition students both in Germany and the US and continues to appear at workshops both in Europe and the US.
THE JAZZ SET
Tom catches up with a good friend of Chilli Jazz Antony Strong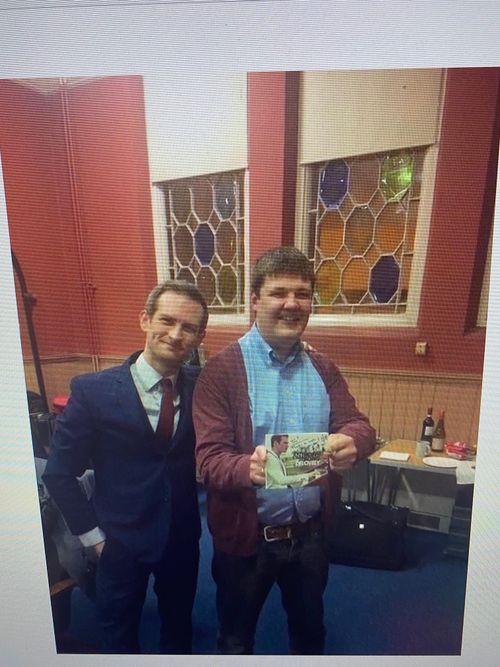 On the jazz set Wednesday 7th June with Tom is Anthony Strong he was born in Croydon, Surrey, Englandand educated at Whitgift School, the Royal Academy of Music, the Purcell School, and The Guildhall School of Music and Drama, where he received a bachelor's degree in jazz piano. During his final years as a music student, Strong worked as a sideman and session musician with Charlotte Church, Michael Bolton, Marti Pellow, and Jocelyn Brown, and appeared on television shows.
In 2009, Strong recorded his debut album, Guaranteed!, written with Guy Mathers and Jamie Pullen and featuring eight originals and a version of "I Won't Dance", with performances from singer Natalie Williams, vibraphonist Lewis Wright, and double bass player Tom Farmer of Empirical.
In January 2013, it was announced that he had signed a recording contract with Parisian label Naïve Records, which released "Stepping Out" in 2013.
In 2015, he released his album On a Clear Day. And 2019 he released Me And My Radio And 2023 he Released sailing .
Tom Interviews Bass Trombonist/Tubist, Composer/Arranger and Conductor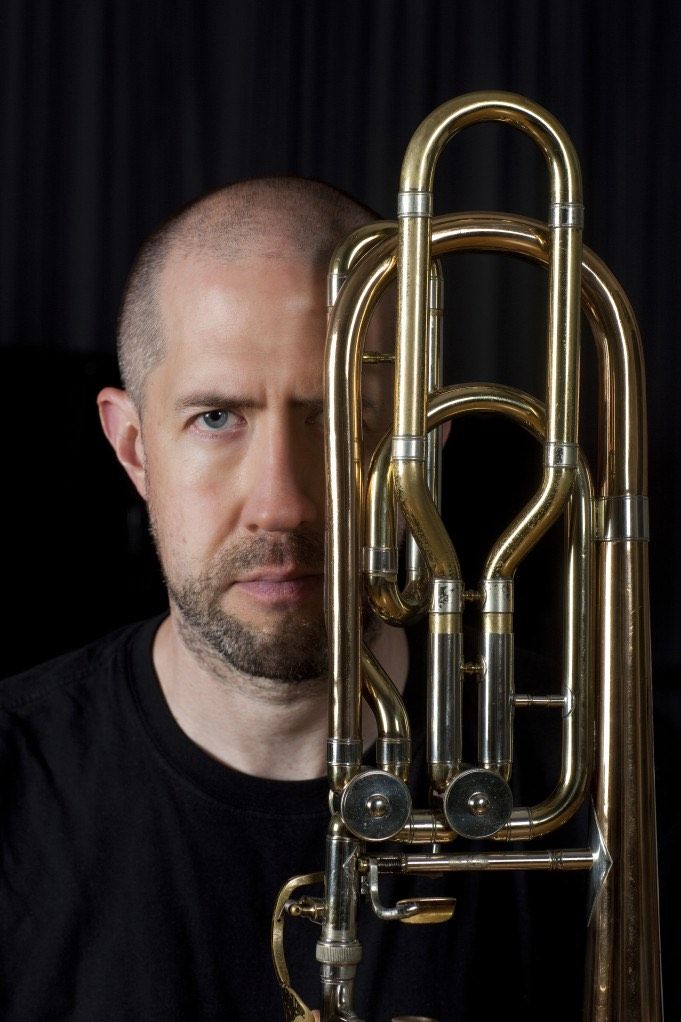 On the big band heat Saturday the 10th of June and joining Tom is Ed Partyka is a bass trombonist/tubist, composer/arranger and conductor. Originally from Chicago Illinois, he received a BA degree from Northern Illinois University before moving to Germany in 1990. He completed a master's degree in jazz trombone performance at the Conservatory of Music in Cologne, where he was also a member of the G.E.M.A. Jazz Composers Workshop, led by Bob Brookmeyer.
He was recipient of the 2000 "A.S.C.A.P. / I.A.J.E. Commission Honouring the Centenary of Louis Armstrong". He was 1st prize-winner of the 1998 "NDR Musikpreis" (Hamburg), 1st prize winner of the Jazz Composers Alliance 1998 Julius Hemphill Composition Awards (Boston) and finalist in the 1996 HR Emerging Composers Competition (Frankfurt).

Ed has toured and recorded with the Bob Brookmeyer New Art Orchestra, Vienna Art Orchestra, Carla Bley, WDR Big Band, NDR Big Band, Mnozil Brass, Gansch & Roses and the Roman Schwaller Nonet. He currently leads the Ed Partyka Jazz Orchestra and was musical director of the Concert Jazz Orchestra Vienna from 1999 – 2006 and the Sunday Night Orchestra from 2000 – 2007. Mr. Partyka has appeared as a guest conductor with the Danish Radio Big Band, HR Big Band, NDR Big Band, RIAS Big Band, RTV Big Band Slovenia, UMO Helsini Jazz orchestra, Summit Jazz Orchestra, Cleveland Jazz Orchestra, Lucerne Jazz Orchestra, Generations Festival Big Band, Zürich Jazz Orchestra, Jazzgroove Mothership Orchestra, Aarhus Jazz Orchestra, Jazz Orchestra of the Concertgebouw, Concept Art Orchestra, Milan Svoboda ́s Prague Big Band, Oslo Workshop Big Band, Graz Composers Orchestra and the German National Youth Jazz Orchestra ("BuJazzO").
His most extensive collaboration in recent years has been with the Frankfurt Radio Big Band (HR Big Band), where he leads projects in a wide variety of styles and genres. During his tenure with the HR Big Band he has arranged music for and conducted projects with jazz artists Robben Ford, Theo Bleckmann, China Moses, Fay Claassen and Dena Derose, Fado vocalist Ana Moura, electronic jazz group NuBox, Brazilian vocalist Fabiana Cozza, rock-blues artist Chuck Leavell, the pop band Sunrise Avenue and German pop star Tim Bendzko.

Other notable recent artistic activities include arranging and conducting a program of music for Eliane Elias and the Danish Radio Big Band (2018) as well a conducting the UMO Helsinki Jazz Orchestra with guest artist Lizz Wright (2019).

In December 2018 Ed Partyka was appointed artistic director and chief conductor of Finland's UMO Helsinki Jazz Orchestra, his duties there will commence in early 2020.
As a recording musician Ed Partyka can be heard on over 60 albums, including 11 released under his own name. Most notable of these are the recordings of his Ed Partyka Jazz Orchestra, the Vienna Art Orchestra, WDR Big Band and Bob Brookmeyer's New Art Orchestra.

Also active in the area of jazz education, he has presented workshops and masterclasses at universities throughout Europe and has held teaching positions at the Johannes Gutenberg University in Germany, the Conservatory of Music in Vienna and was "Visiting Professor of Jazz Composition" at the Academy of Music in Katowice, Poland from 2008 – 2010.

Ed Partyka is currently Professor for Jazz Theory & Composition and department chairman of the Jazz Institute at the University of Music and Performing Arts in Graz, Austria and teaches composition at the University of Applied Sciences and Arts in Lucerne, Switzerland.

In addition to his career in Europe, Mr. Partyka has built a strong connection to the Australian jazz scene over the last 20 years with teaching engagements at Monash University in Melbourne and the Sydney Conservatorium of Music. He was "Artist in Residence" at the West Australian Academy of the Performing Arts (WAAPA) in 2006 and appeared as a guest artist/educator with the West Australian Youth Jazz Orchestra (WAYJO) in 2005, 2012. 2015 & 2017.-- Sent from Gmail Mobile
Listen to a Special tribute to VE Day Tuesday, 8 May 1945
With Presenter Paul Rigby and his Father Allen Rigby 93 years old
---
RECORD OF THE WEEK 30th April
VID Jazz presents the latest release in our Classic Concert Series with a re-mastered 2CD release that contains Four Classic Live Jazz Albums from Ahmad Jamal.
"At The Pershing Vol. 1 (But Not For Me)"; "Jamal At The Pershing vol.2"; "Ahmad Jamal's Alhambra" and "All Of You - Live At The Alhambra".
Born in Pittsburgh in 1930 and still going strong today, 90+ years later, Ahmad Jamal started playing piano at 3 years old and turned professional at 14! His early influences include Earl Hines, Erroll Garner and Mary Lou Williams and he has the distinction of being spotted as a "coming great" by none other than Art Tatum.
He discovered Islam in his 20s and in 1950 Fred Jones became Ahmad Jamal as he took the Muslim faith. Jamal started his recording career for Okeh in 1951 as The Three Strings, who would later be known as The Ahmad Jamal Trio, although Jamal himself disliked the term trio. In 1957 Vernell Fournier joined the trio on drums and significantly changed the sound of the band that was heard in 1958 at the famed Pershing hotel in Chicago.
The first volume would go on to spend 108 weeks on the charts! Here we feature both sets Jamal performed over two nights with Israel Crosby on bass and Vernell Fournier on drums. The financial success of the Pershing recordings allowed Jamal to open his own restaurant and club called The Alahambra in Chicago. It's from here that we present the second half of our live set, Jamal's two sets again with Israel Crosby on bass and Vernell Fournier on drums recorded live in 1961.
Ahmad Jamal's unique piano style has often been overlooked in the roll call of great jazz pianists however his place in "American Classical music" (as he liked to describe jazz) has been assured over his long and still continuing career.
Hailed by Miles Davis as his favourite pianist for his use of space and lightness of touch and considered by jazz critic Stanley Crouch as the second most important jazz innovator since 1945 after Charlie Parker, Ahmad Jamal is a true legend of the art of jazz.
His beautiful under-stated piano playing will surely bring a smile to your face. As with all AVID releases, we hope you enjoy this classic set and check out our extensive catalogue for more great music across jazz, blues, country and many other Musical Genres
---
A Special Edition of the jazz set to Celebrate International Jazz Day
Today Bank Holiday Monday with me Tom Stevens
It was April 30th but I am doing it today 1st of May
This where music lovers celebrate International Jazz Day, a worldwide commemoration of the improvised, freeform music that started in the U.S. but has transcended borders and united people in all corners of the globe.
---
TUNE IN AND CELEBRATE
THE CORONATION OF
KING CHARLES III
WITH CHILLI JAZZ RADIO